Directors attend conference in the United States
The CEO, Otávio Lage de Siqueira Filho, the Commercial Director, Henrique Penna, and the Financial and Investor Relations Director, Rodrigo Penna, represented Jalles at the 16th edition of the CITI ISO Datagro New York Sugar & Ethanol Conference, held last week in New York, in the United States. The event was promoted by the International […]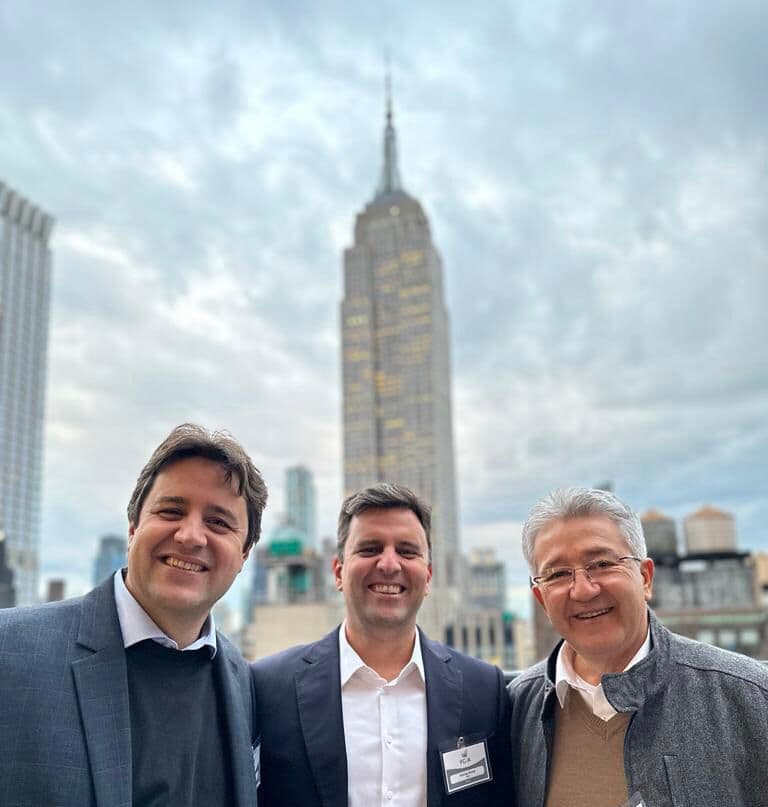 The CEO, Otávio Lage de Siqueira Filho, the Commercial Director, Henrique Penna, and the Financial and Investor Relations Director, Rodrigo Penna, represented Jalles at the 16th edition of the CITI ISO Datagro New York Sugar & Ethanol Conference, held last week in New York, in the United States.
The event was promoted by the International Sugar Organization (ISO), together with CITI bank and DATAGRO, a global consulting firm in the area of sugar and ethanol, led by Dr. Plinio Nastari, member of the Board of Directors of Jalles. The conference brought together renowned specialists and influential players in the industry, along with financial experts, to discuss important topics related to the sugar and ethanol market and trends for the coming years.
The Directors also participated in the Sugar & Ethanol Dinner, which brought together producers, exporters, trading companies, analysts and banks to discuss the sugar and ethanol scenario in the international market.
Also see
See more related content