Death Note
With deep sorrow, we announce the death of Marilda Fontoura de Siqueira, former first lady of Goiás, mother of our CEO, Otávio Lage de Siqueira Filho, and of our Board member, Sílvia Regina de Siqueira; and grandmother of our directors Rodrigo Penna and Henrique Penna. Marilda Fontoura was born on April 23, 1927, in the […]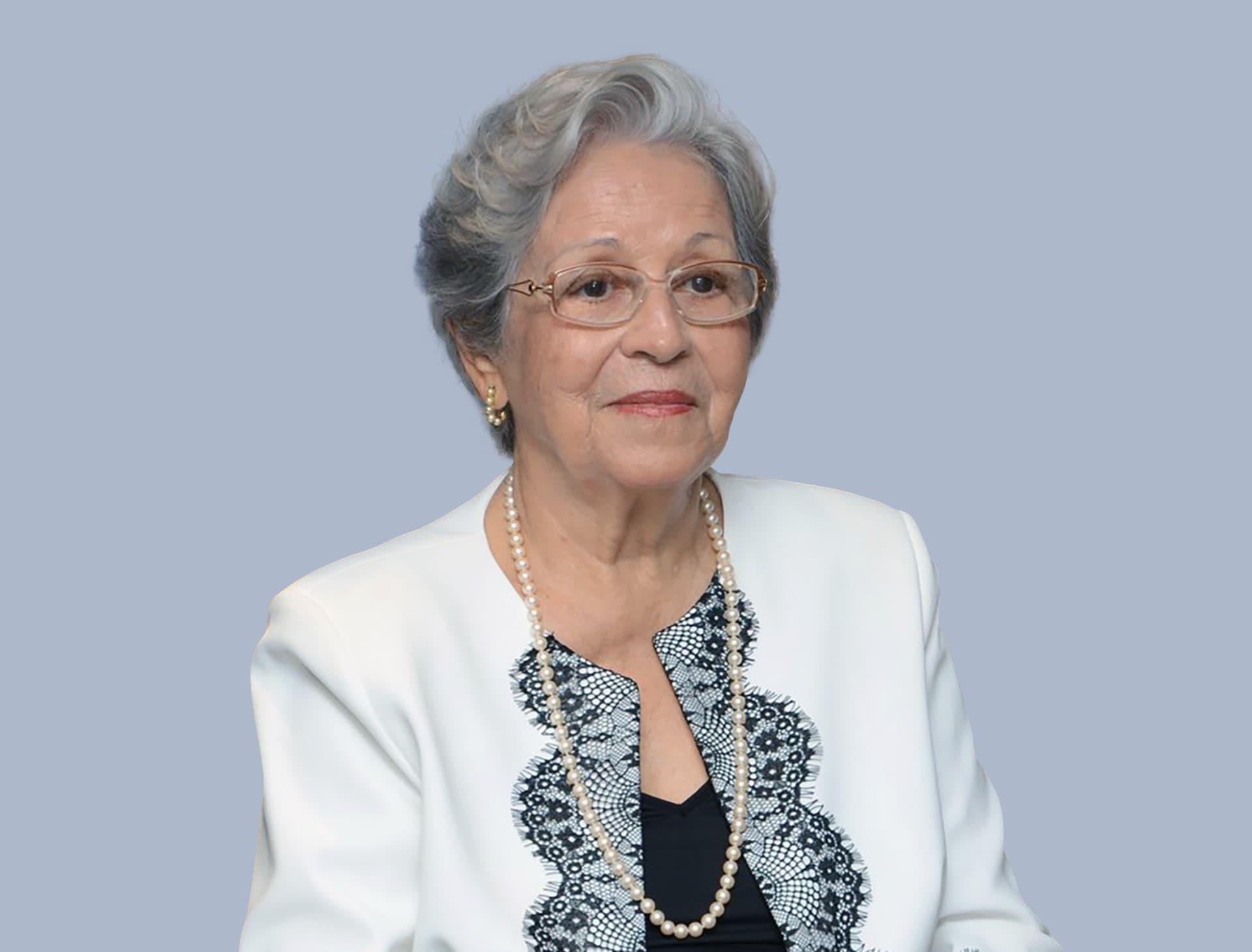 With deep sorrow, we announce the death of Marilda Fontoura de Siqueira, former first lady of Goiás, mother of our CEO, Otávio Lage de Siqueira Filho, and of our Board member, Sílvia Regina de Siqueira; and grandmother of our directors Rodrigo Penna and Henrique Penna.
Marilda Fontoura was born on April 23, 1927, in the town of Conquista – in the Triângulo Mineiro. He moved to São Paulo to study and later to Uberaba, where he completed high school. In 1946, during a train trip, he met his eternal companion, Otávio Lage de Siqueira, former governor of Goiás, founder of the Otávio Lage Group and Jalles. She married in 1949 in Uberaba and soon after came, with her husband, to Goiás.
Marilda Fontoura leaves a precious legacy in the social area of the State of Goiás. She was the first first lady of the state to be president of the Organization of Volunteers of Goiás (OVG) after the Archdiocese of Goiânia transferred control of the entity to the state first ladies. She held the position during the administration of the then governor Otávio Lage de Siqueira (1966-1971).
Dona Marilda, as she was affectionately known, was president of the Council of Community Works, an entity responsible for the foundation of the House of the Interior of Goiás (Cigo), which started operating at a time when most of the municipalities had no health structure and which represented, in the past and still represents today, an important support for people from the interior of the state who seek health treatment in Goiânia. As first lady of the state, she was also responsible for the construction of the Maternity Hospital Nossa Senhora de Lourdes, in Goiânia.
She was also first lady of the city of Goianésia, where she lived. Besides the social work done through political actions, he has always given support to social entities in the municipality and in the region. To those who lived with her, she leaves a legacy of humility, simplicity, family values, and humanity.
Alongside her husband and children, Dona Marilda helped build the Otávio Lage Group, which operates in the areas of agriculture, communication, real estate, cattle raising, rubber and the sugar-energy sector, and is a major shareholder of Jalles.
Also see
See more related content