Payment of PPR 2022
As a way of valuing our employees, last week we distributed R$6 million referring to the Profit Sharing Program (PPR) 2022. In total, 3,732 employees received amounts that could reach one employee's base salary, according to the goals achieved, which reflect individual effort and teamwork. Jalles was one of the first mills to implement PPR, […]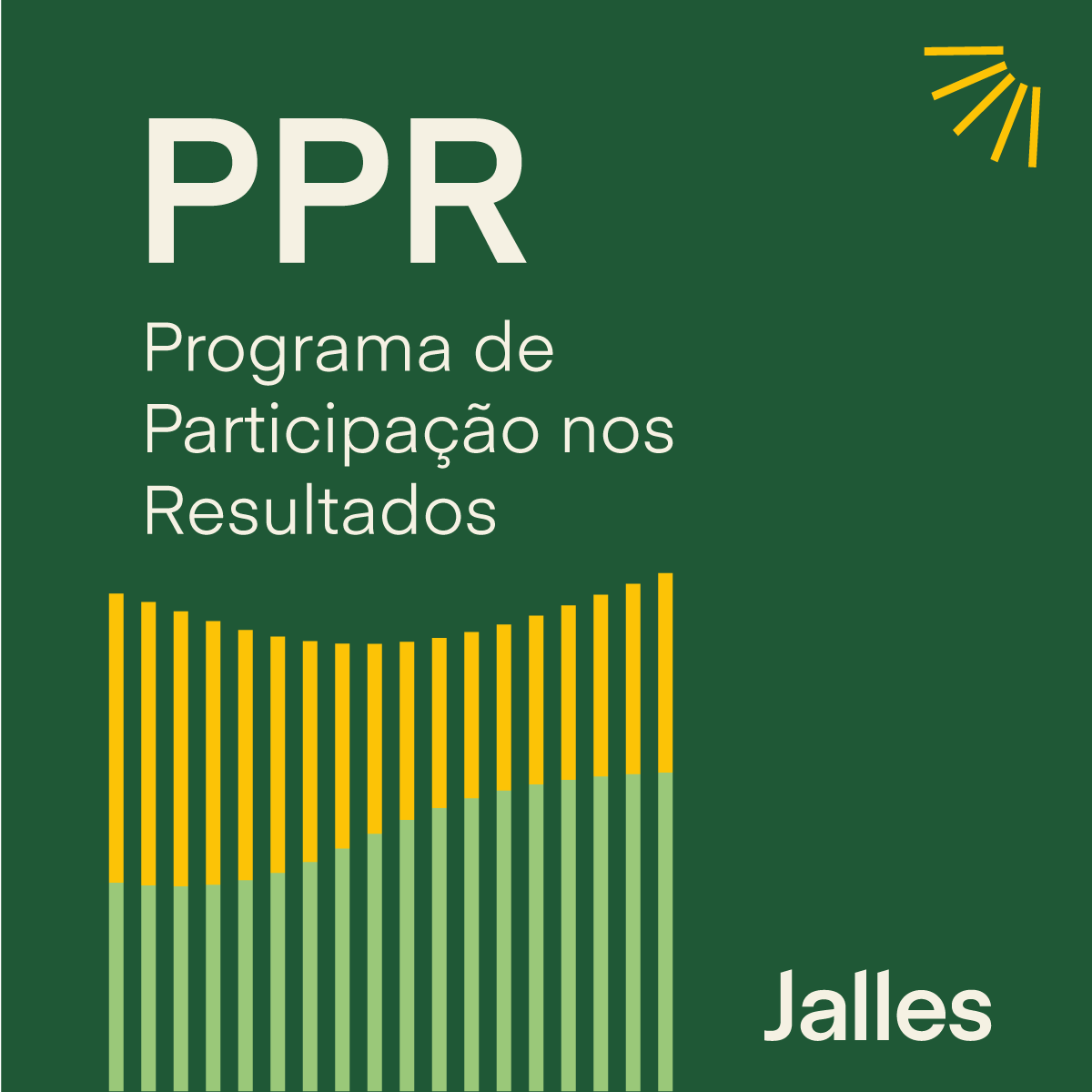 As a way of valuing our employees, last week we distributed R$6 million referring to the Profit Sharing Program (PPR) 2022.
In total, 3,732 employees received amounts that could reach one employee's base salary, according to the goals achieved, which reflect individual effort and teamwork.
Jalles was one of the first mills to implement PPR, which has been done annually since 1997, and has always maintained the program as a form of incentive and recognition to employees.
Congratulations to everyone for the results achieved!
Also see
See more related content